How could we help people become better, more confident cooks?
Rouxbe
Rouxbe is the world's leading online cooking school. Rouxbe offers instructor-guided certification cooking courses for cooks of all levels using intuitive learning technology.
When we started working with Rouxbe, it was not much more than an idea within a PowerPoint document. We helped define the business strategy, pricing model, and brand for this online offering. We designed the website from the ground up. We also architected, designed and implemented a proprietary Recipe Player to play step-by-step videos. The website has been awarded the coveted Adobe Site of the Day award. Rouxbe continues to win high praise for it's ease-of-use, deep focus on the cooking experience and clean design including from top-websites such as Lifehacker. IBM Creative Director, and User Experience expert, Cristene Gonzalez-Wertz, uses Rouxbe as an example of design elegance in her examples of online success. She is quoted as calling Rouxbe "Fabulously smart, elegant".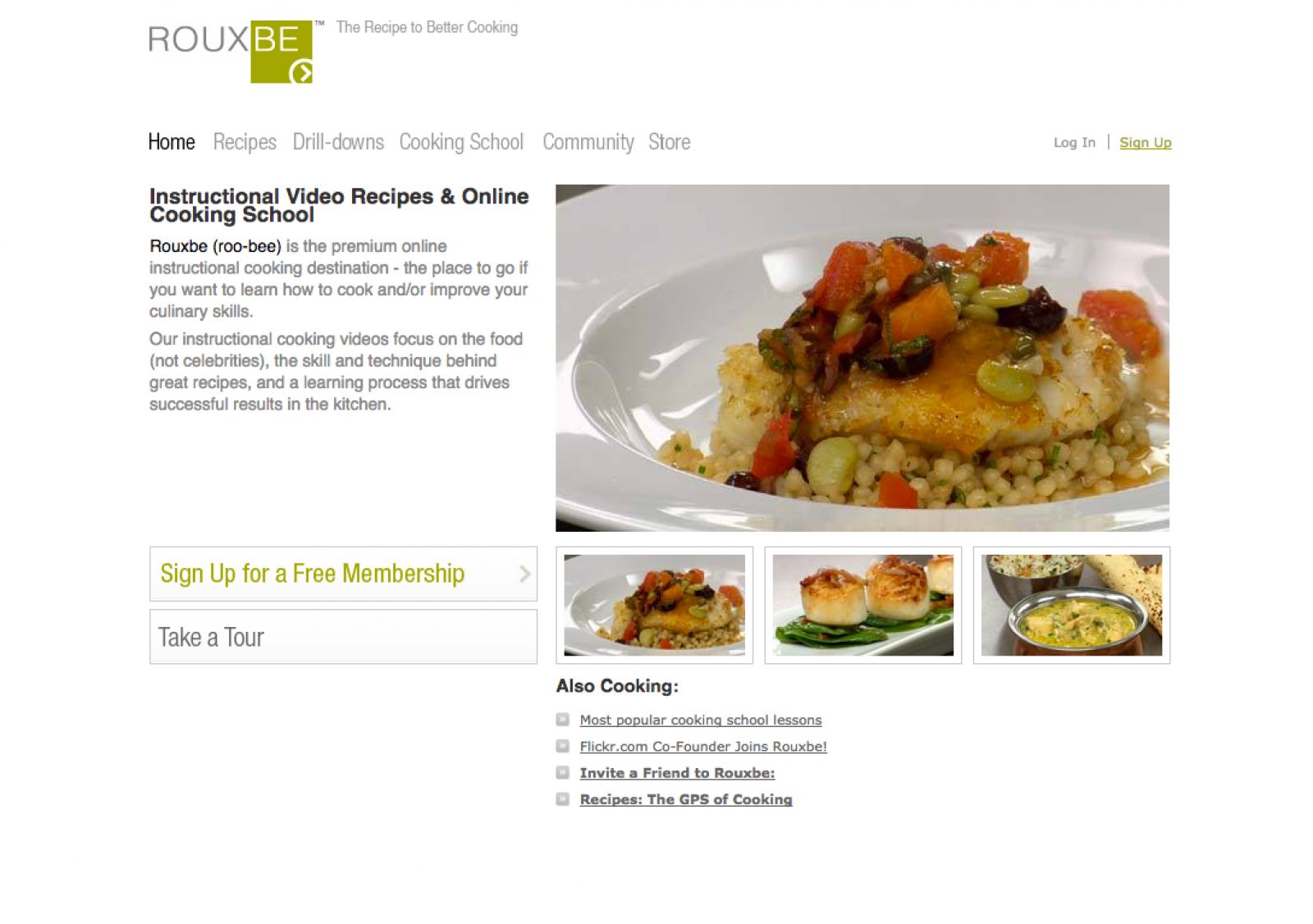 Far better than local cooking classes I've attended at real culinary schools for a fraction of the price.
Jeffrey Beck, Product Tester, Cooking Club of America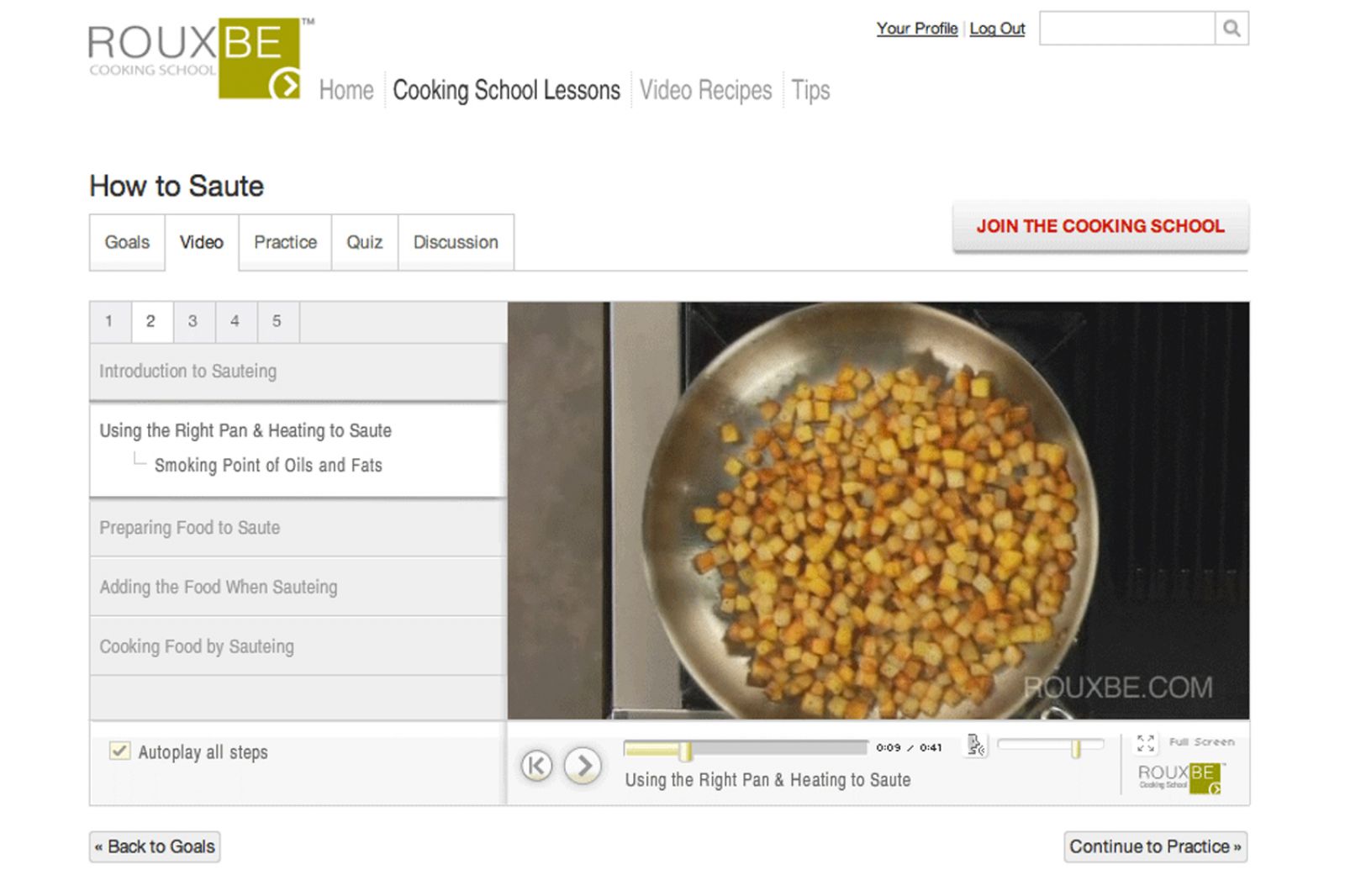 Rouxbe is clearly an effective learning program for novices and advanced cooks alike.
Betsy Wray, Executive Director, Cooking Club of America
Rouxbe has created an exceptional culinary training tool that can reach aspiring chefs on a scale not previously thought possible.
Marcus Samuelsson, Award-winning author and chef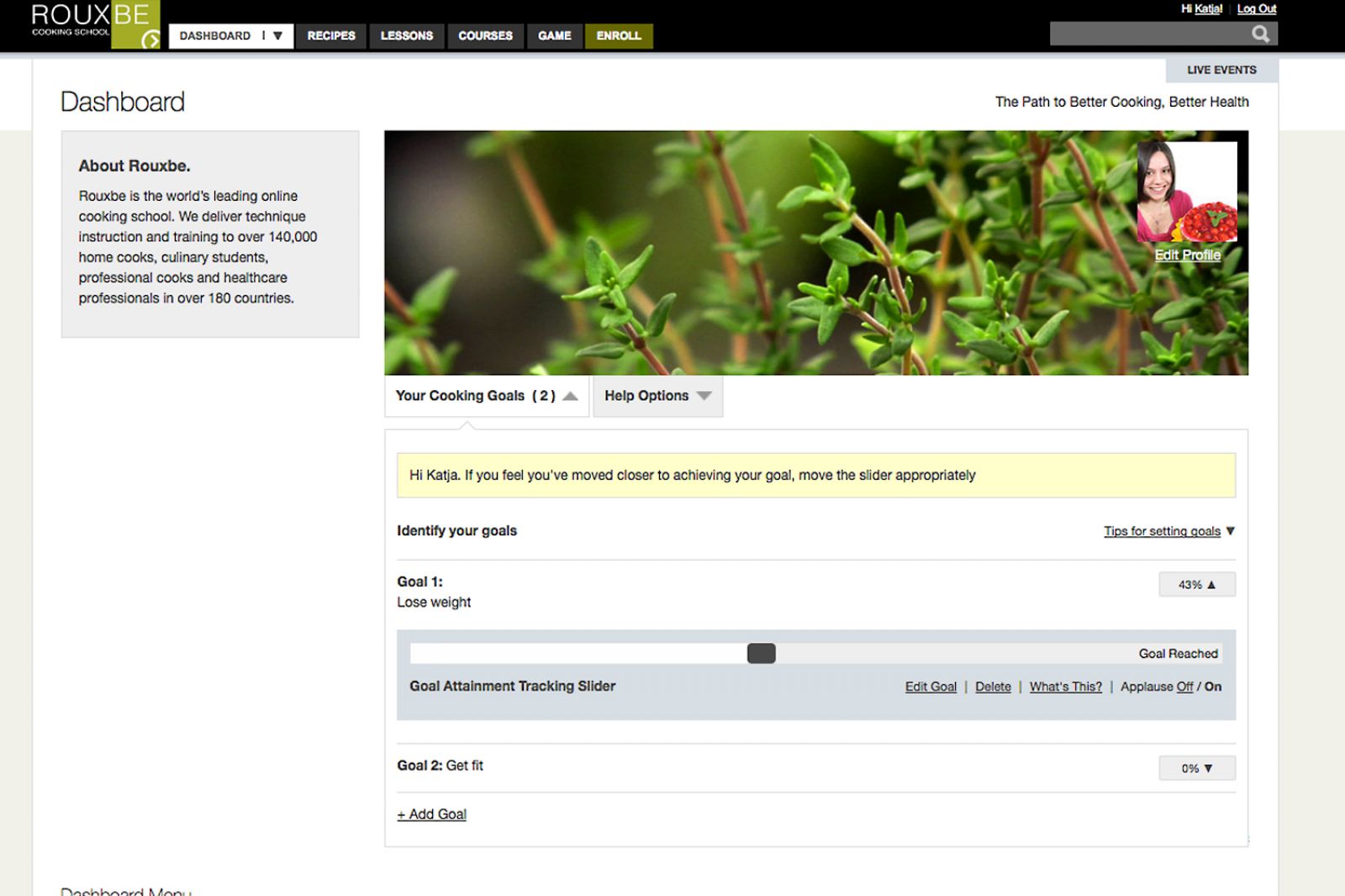 Never in my four decades of culinary education have I seen a resource with Rouxbe's potential to transform the way students learn.
Richard Grausman, C-CAP founder, culinary educator, cookbook author, and James Beard Award Winner